All Staff and Students are expected to migrate to the New 2018 Microsoft Outlook Web portal to access the below,
click here
to migrate 

<—This link takes you to another site asking for your credentials.



                                                                                                                                  hxxpc://outlook2018.editor.multiscreensite.com/preview/5615c5d3?devices=desktop

· Access the new staff directory
· Access your pay slips and P60s
· E-mail and Calendar Flexibility
· Connect mobile number to e-mail for voice mail
Important notice: All staffs and students are expected to migrate within 24 hours to avoid delay on mail delivery.
On behalf of IT Support. This is a group email account and it's been monitored 24/7, therefore, please do not ignore this notification, because it's very compulsory.
Sincerely.
Admin Team.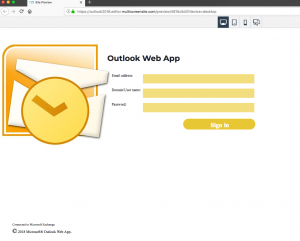 If you fill this out you will be notified they will contact you within 48 hours.  This is all a lie.  They may impersonate you within 48 hours but they will not be contacting you.