updated Oct 2017
Self-serve password reset capability allows you to reset your password should you forget your password or become locked out during the annual password reset.
The link to the application is on the Single Sign On page below the box asking for username and password.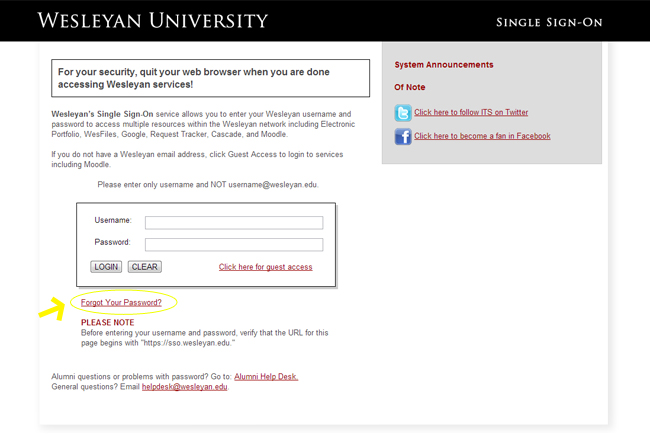 Clicking on this link will bring you to the following: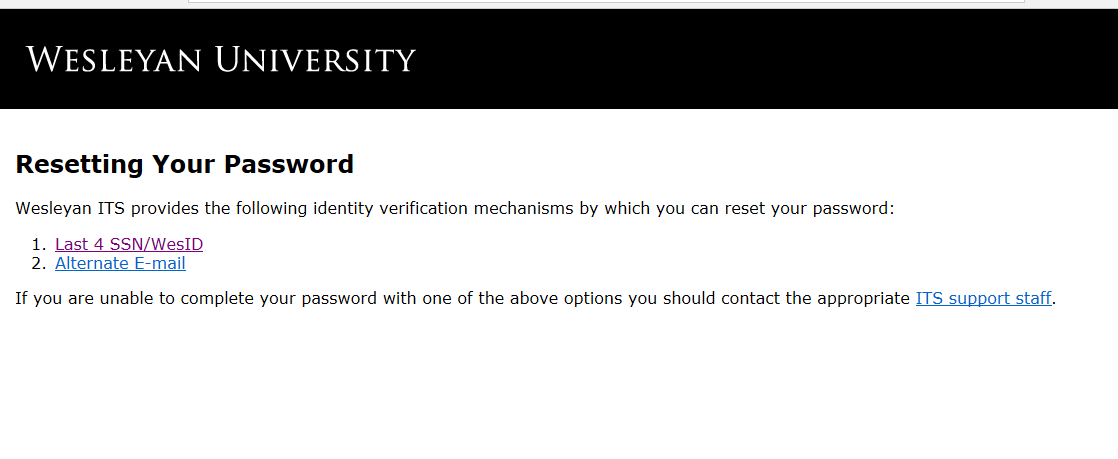 In order to be able to use self-serve reset, you must have 1 of 2 things set up:
1. WesID.  Your WesID number, when used in conjunction with the last 4 digits of your Social Security Number, will identify you to the system and allow you to set a new password.
2. An alternate email in the system.  Everyone has the ability to have an alternate email (not @wesleyan.edu) on file with the University for emergency notification purposes.  That address can be used to send you a link available for a limited time to reset your password. To verify or establish an alternate email address, go to
WesPortal>My Information>Personal Profile
**Remember that resetting your password will require you to change your password for all wireless access and mobile devices.