This is an important note about changes to windows computers connecting to AirWes wireless network and the ResNet wired network in dorms. Macintosh and Linux computers will not be impacted.  Also, these changes only affect the AirWes network and ResNet; users who connect to AirWesLS or wired networks outside the dorms will not see any changes.  For information on how to determine which wireless network you are connecting to, please follow the directions at the end of this post.
Users connecting to the AirWes wireless network and ResNet are currently scanned for required operating system updates by our Clean Access system.   On Monday, February 11th, we will be making changes to Clean Access that will give us greater control over which Microsoft Windows updates the system will require for network access.  We expect that these changes will improve the reliability of Windows update detection by the Clean Access system. After we make the changes, any Windows machines that do not have the required patches applied will be prompted to apply the patches before gaining full access to the wireless network.  You can apply critical updates at any time by visiting the Microsoft Update site at: http://update.microsoft.com 
Users of the AirWes network or ResNet running Windows will also be prompted to install a new Clean Access client.
Please follow these directions to verify which wireless network you are connecting to:
For PCs:
Right click on the wireless icon in the system tray.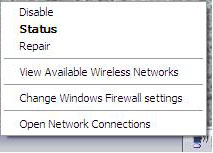 Select 'View available wireless networks'The network you are connected to will be listed as 'Connected'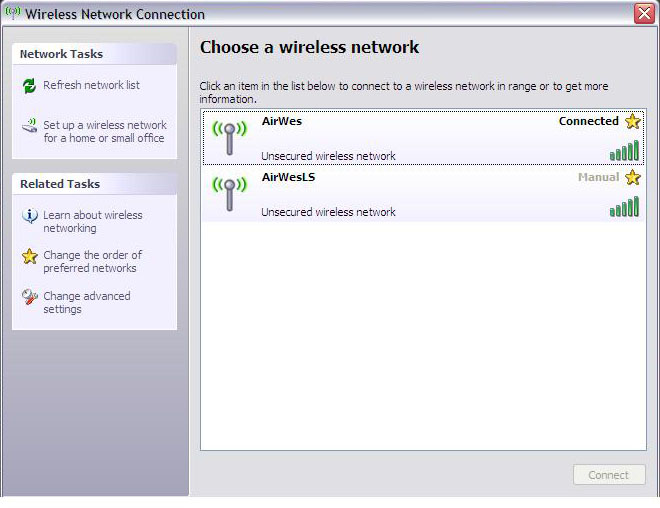 For Macintoshes:
Click on the AirPort menu on the top right of the screen to view the network you are connected to.  A check mark in front of the name indicates the currently selected network.